Air New Zealand launches economy class beds
Imagine the scenario: a long flight in economy class, your back is killing you and your legs have swollen despite coccasionally walk through the corridors. On their way out, they see the reclining seats in the upper classes and long for that comfort in the air.
It will be in September 2024 when the airline Air New Zealand launched a bed-on-board concept for economy class passengers on some of its long-haul routes, such as the 17-hour direct flight between New York and Auckland.
According to their press release, some aircraft will have six cabins in a bunk configuration that will sit between the economy and economy superior cabins. The cost will be between 400 and 600 New Zealand dollars (between $254 and 380 US dollars) for every 4 hours, in addition to the cost of each ticket.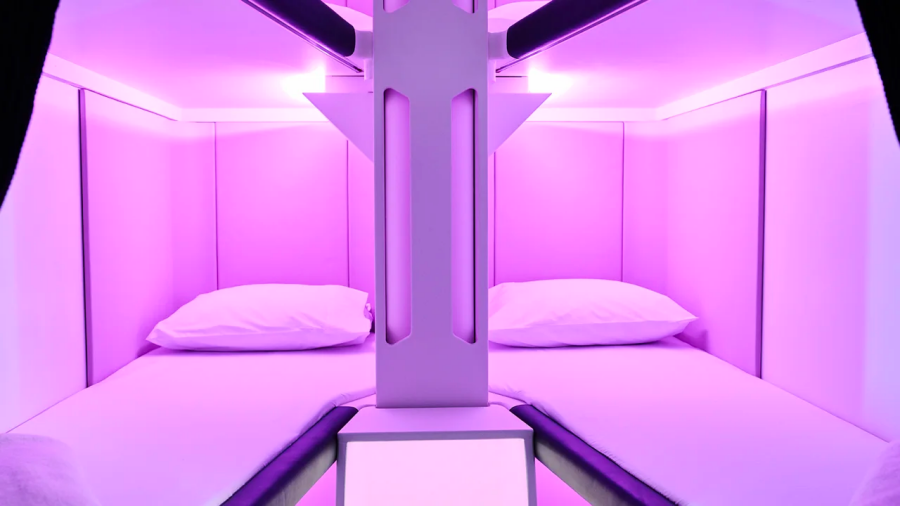 Skynest's program responds to research on people's sleep cycles, of around 90 minutes each, and the beds will include USB charging ports, a reading light, earplugs, full-size sheets, a blanket and a pillow.
Each person will only be able to use the bed for four hours during each flight, depending on availability and to give more passengers the opportunity to rest, and only one person at a time, even if they want to share with their partner or children.
The cabin staff will change the bedding after each use.